UTC Update #3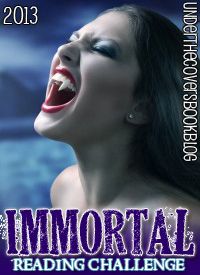 Well, I've knocked a couple books off my list! Just chugging along. How're your lists coming?
Category 1: Vampires
1.
Guilty Pleasures- Laurell K. Hamilton (re-read)
2.
Twice Tempted- Jeaniene Frost
3. Lover Reborn- J.R. Ward
4. Shadow's Claim- Kresley Cole
5. Vamped- Lucienne Diver
Category 2: Angels and Demons
1. Archangel's Kiss- Nalini Singh
2. Torment- Lauren Kate
3. Envy- J.R. Ward
4. The Devil Inside- Jenna Black (re-read)
5. Speak of the Devil- Jenna Black
Category 3: Fae and Magic
1.
Unholy Ghosts- Stacia Kane
2.
Steel's Edge- Ilona Andrews
3. Spell Bound- Kelley Armstrong
4. Night Seeker- Yasmine Galenorn
5. Summer Knight- Jim Butcher
Category 4: Shifters/Werewolves
1. Fair Game- Patricia Briggs
2. Magic Rises- Ilona Andrews
3.
How to Drive a Dragon Crazy- G.A. Aiken
4.
Alpha- Rachel Vincent
5.You Slay Me- Katie MacAlister(re-read)
~♥~
Lady D